Where to buy lentils in the Philippines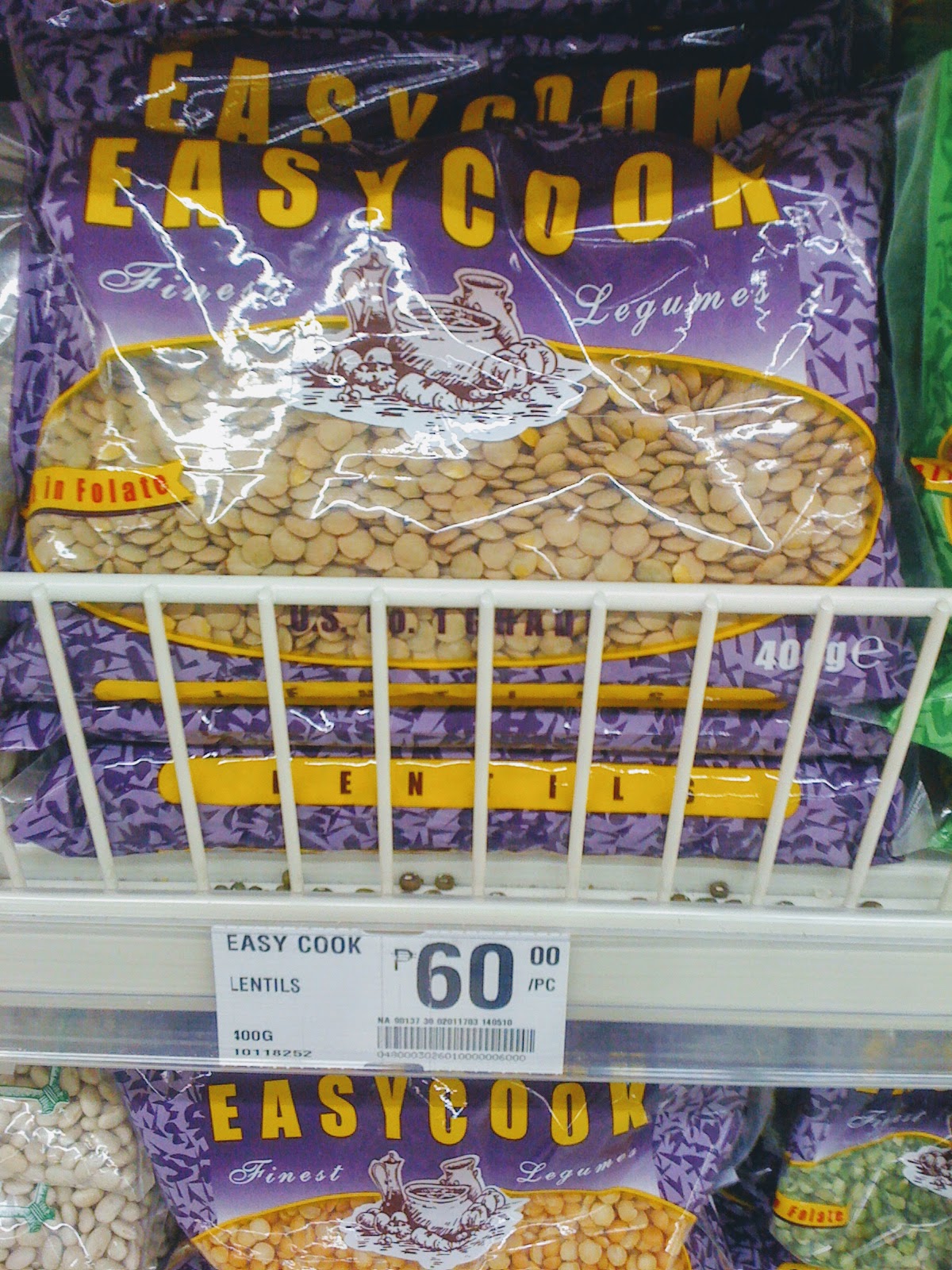 Lentils are my staple for the slow carb diet. I find it difficult to find them. So I take note of where I can get them. I prefer buying Dry lentils. They cook quickly and are easy to store. They are also cheaper than the canned variants. I previously bought mine from Shopwise. After a year they stopped selling it. They only have the canned lentils from Molinera which are Php 50 a can. I use these for food emergencies but it's not practical to eat every day. Since then, I've been keeping an eye out on where I might be able to buy more lentils.
SM Supermarket
You can find lentils at SM supermarket but not all SM supermarket have them. You can get dry quick cook lentils and canned lentils from Molinera.
I get mine right now from Sm Bf.
Indian stores. There's an Indian store I'm Makati that has lentils. It's a little more expensive but the advantage is they have brown and yellow lentils.
Assad Mini Mart Indian Grocery Store Same building as top grill. Eurocrest Building Jupiter Street Makati.
Santis delicatessen. This is the most expensive option. I don't buy lentils from here often but what I like about the lentils at Santis is the puy lentils which are small.
Here's the address to the main branch. This is also the place I go to often. They have the widest selection.
7431 Yakal Street, San Antonio Village, Makati City, Philippines Tel: 840-3771 to 82
Here's a link to all the Santis store locations.
Do you also have a place you get lentils from for cheap that I didn't mention. Share it in the comments below.
Written on May 25th, 2016 by Kevin Olega