Ralph and I Joined the 2019 Alabang Hills Fun Run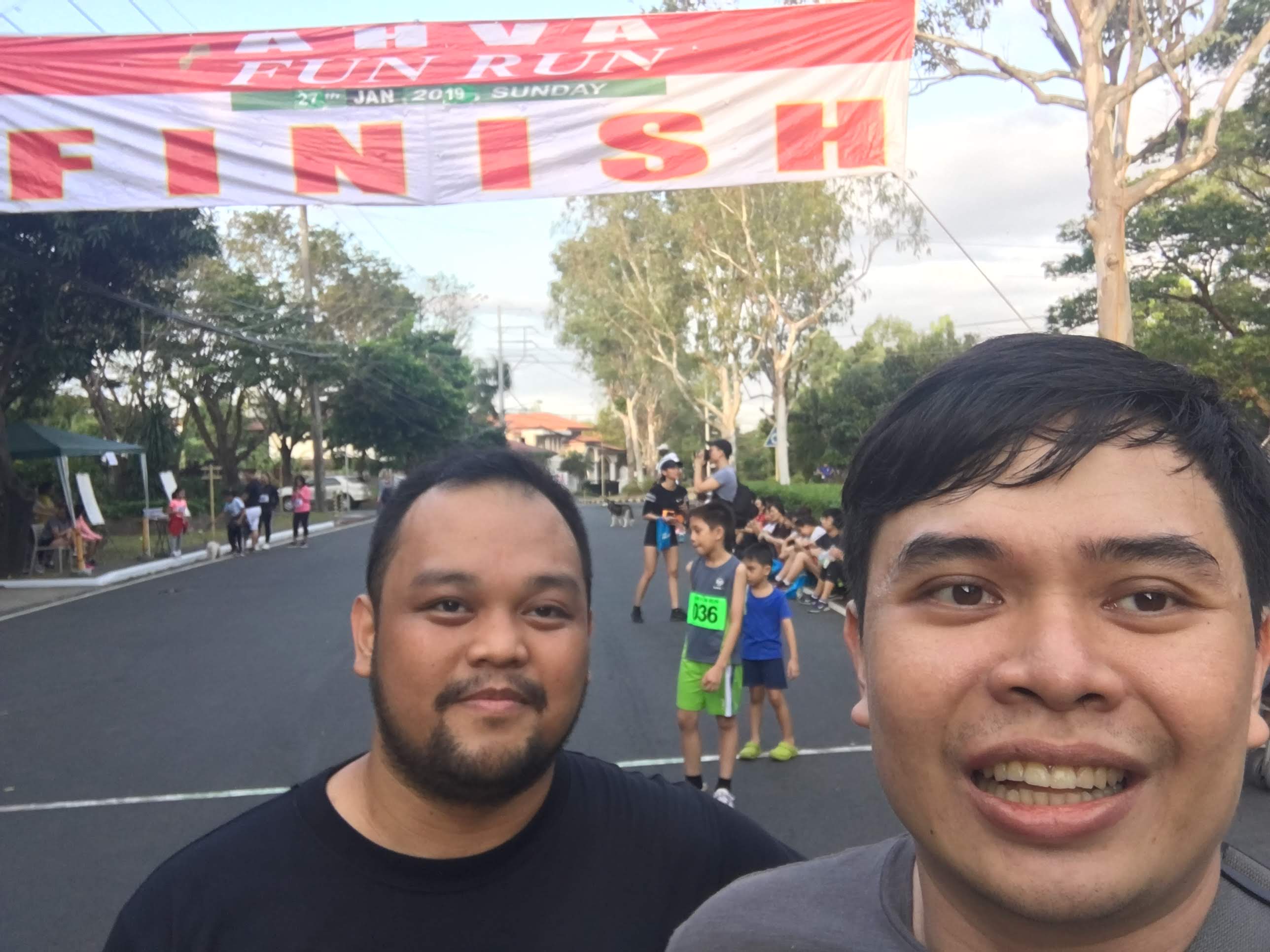 It was his first time to join.
5k was tough for him.
We ended up walking and speeding up every chance we got.
I really wanted to go for it but didn't want to leave my friend.
I made that mistake in the Sun Life bike race and went after it, chasing the sprinters and finishing a few minutes behind Piolo Pascual.
The guy who won finished 5k in eighteen minutes.
That's the record to beat for next time.
Written on January 2nd , 2019 by Kevin Olega