Izakaya Kikufuji Serves level 99 California Maki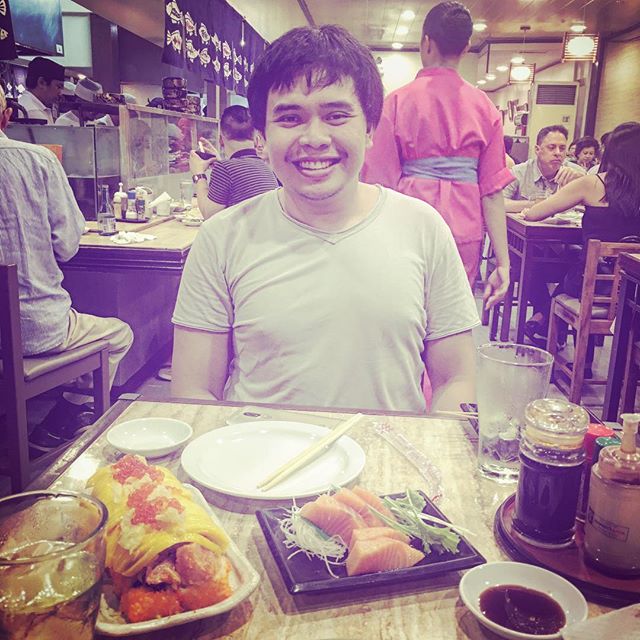 I go to Izakaya Kikufuji for their generous serving of salmon sashimi.
They are mostly known for the Special California Maki.
The special California Maki is like taking the humble California Maki to level 99.
It has almost exactly the same ingredients but you get larger mangoes, topped with spicy tuna sashimi and salmon roe.
Salmon roe pops into your mouth as you bite into them.
This is one of my favorite cheat day spots.
IZAKAYA KIKUFUJI can be found at:
Little Tokyo, 2277 Chino Roces Avenue, Legaspi Village, Makati City
Contact #: +632 893 6131
Open: 11am-2:00pm (lunch) 5:30 pm- 11pm (dinner)
Expect to spend:
Lunch Time: 800php-1,00php for two.
Dinner Time: 1,00ophp-1,500php for two.
Written on June 2nd , 2019 by Kevin Olega