Brunch Serves Comfort Food Outside Tahanan Village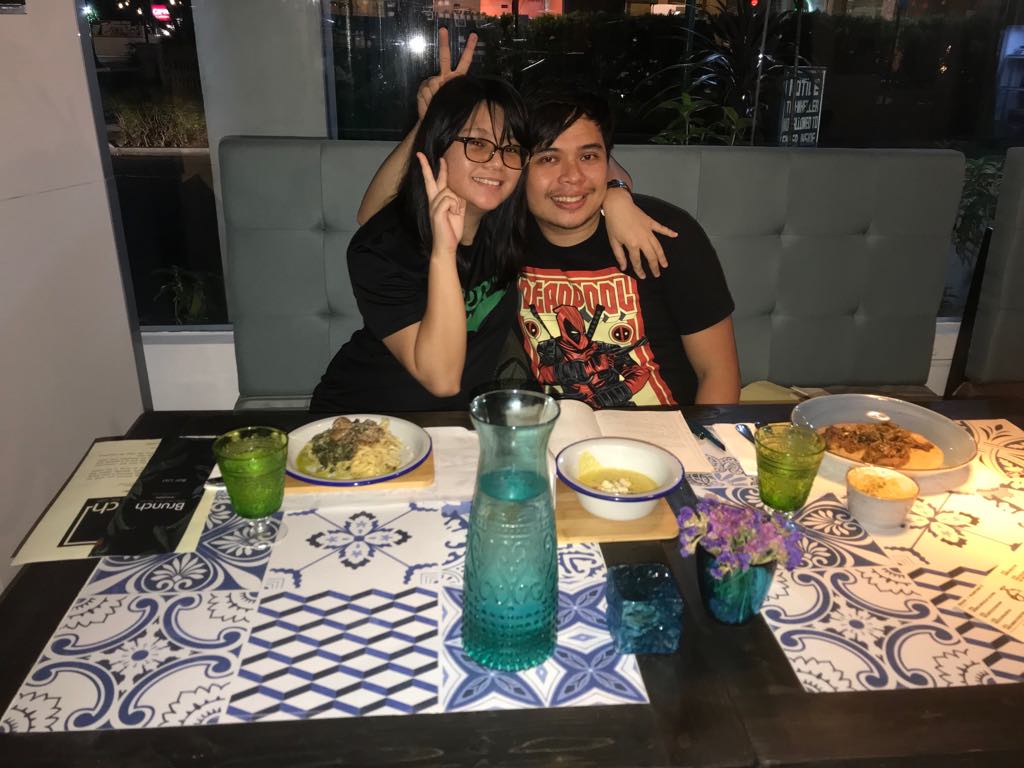 Brooklyn Pizza outside of Tahanan village in BF Parañaque is dead.
The establishment that replaced it is called Brunch.
The idea behind it is brunch gives you an excuse to eat anything you want.
They have breakfast and lunch like meals.
What you may like:
Affordable, good meals.
Somewhat keto friendly selection.
What you may not like:
That's the thing with affordable places to eat if you follow a Ketogenic diet or an All Meat Diet.
The portion size is usually lacking.
You'll probably want to order double.
What we ordered:
I ordered the roast beef.
Gravy is laced with truffle so it's incredibly tasty.
The order comes with either rice or pasta but a little "bitin".
300 something is reasonable for roast beef that has a cup of pasta.
Except I'm on a low carb diet.
I was hoping to pay something around 400-500 something and get a full meal that's good for sharing on one order.
Some places like Little Quiapo and Eat Fresh has a beef viand that's good for sharing and fits the price range.
The only option will probably to order two three hundred something viands and just enjoy that.
Mitzi ordered Yin and Yang pasta.
It tastes good.
It's how you'd imagine what upgraded pesto tastes like.
Try the pumpkin soup.
It tastes great.
It comes with a lot of cream.
We also went all out and ordered desert.
I got the warm chocolate cake.
Mitzi got the dark parfait.
Both are good.
If you go as a couple, order both.
I'm going back for the chocolate dinuguan.
And the pistachio ice cream.
It's a small place with a perfect ambiance.
Five or six tables.
It reminds me of either the Assyrians or the Babylonians.
You'll have to see the design yourself.
You'll find Brunch at President's Avenue just outside Tahanan Village, next to Autohann.
Written on June 1st , 2019 by Kevin Olega