Raging Bull Burgers Shangri-La BGC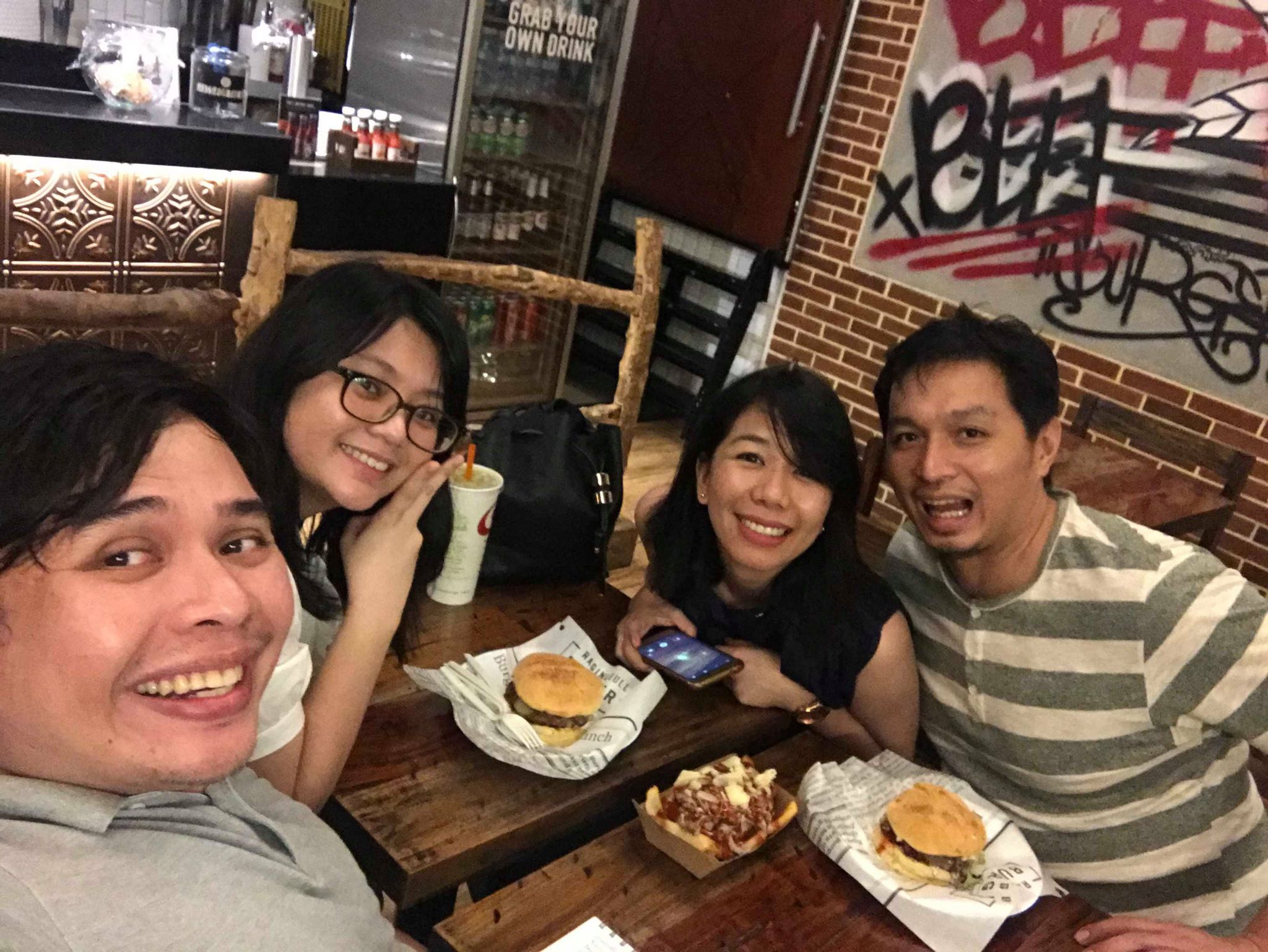 It's Carla's Birthday Celebration.
After our Ramen dinner and Jamba Juice hangout, and a short walk…
We wanted to go for burgers.
It was raining hard outside.
And we braved the storm just to get there in time.
They close at eleven.
And we were calling to reserve seats at ten forty.
The staff were kind enough to wait for us to arrive and accommodated us as the last customers.
We were so full from the previous meal but couldn't resist the opportunity to try these burgers.
We ordered the Mighty Beast and Dirty Fries.
And we split the burger into two.
The Verdict
Raging Bull Burger's Mighty Beast is the best Burger Under Php 300!!!
Compared to what?
My current favorites are:
Burger King's Double Quarter Pound King
McDonald's Double Quarter Pounder
I don't like Army Navy's Bully burger. It tastes like a fully-upgraded Burger McDo which has a longanisa like taste.
The top two are my meatiest go to burgers.
So far Raging Bull burgers are the tastiest.
So that's a win.
Unfortunately you'll need to be at BGC to enjoy this.
Learn more about Raging Bull Burgers by visiting their website.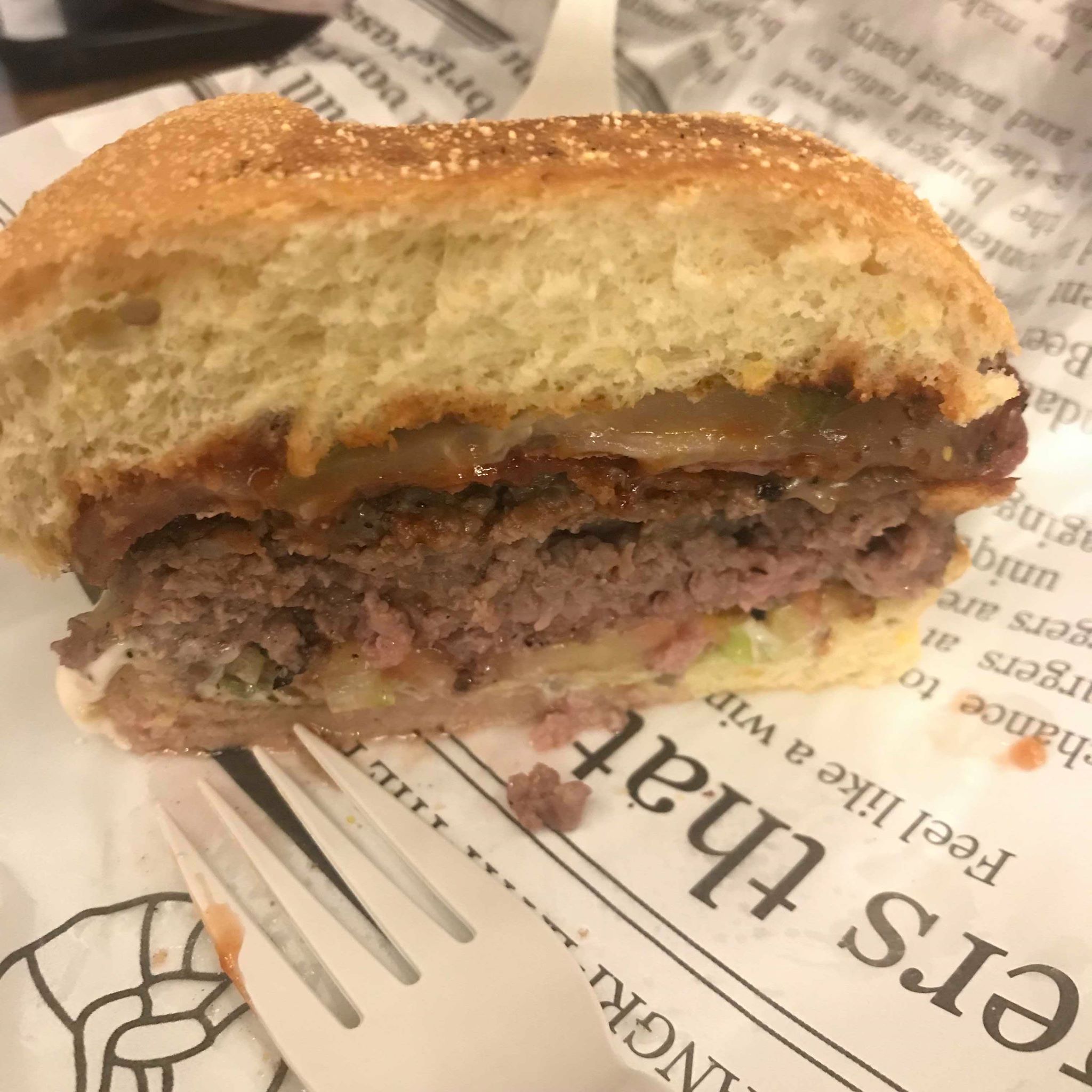 .
Written on June 29th, 2019 by Kevin Olega